The Saint Series, Vol. 5: Batsheva Hay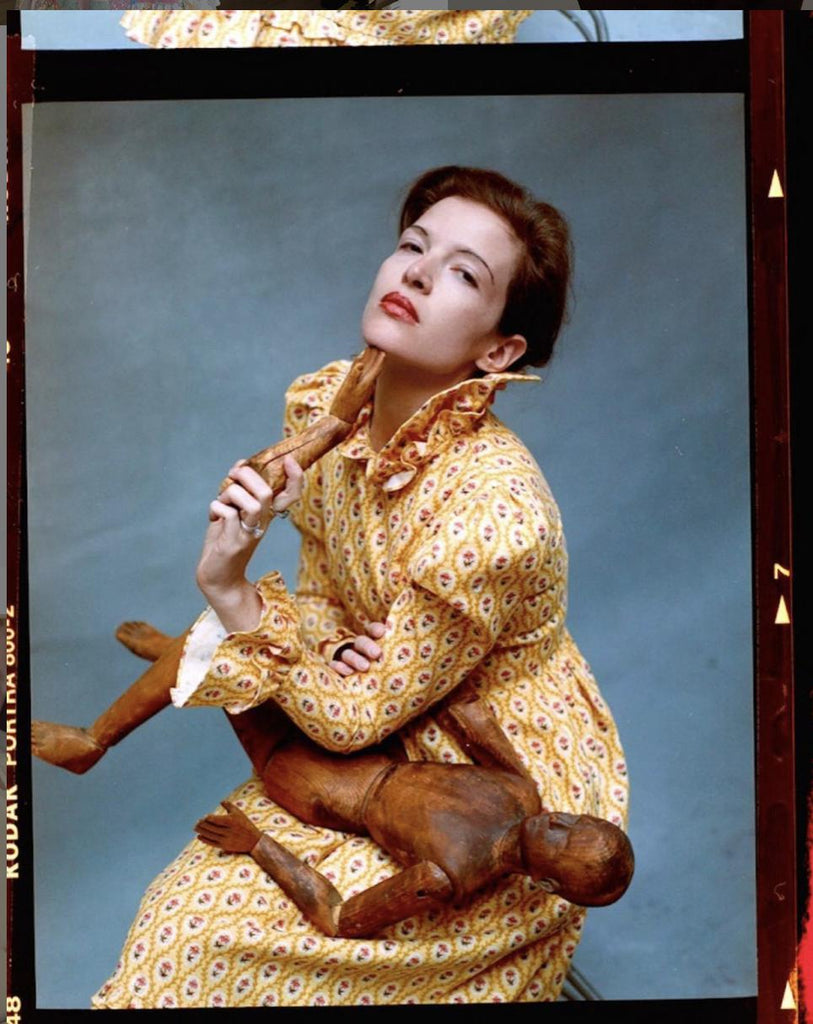 After ditching her day job as a high-powered lawyer, New York native Batsheva Hay launched herself into a somewhat accidental second career as a pattern-making, puff-sleeve-obsessed fashion designer. Today, the badass entrepeneur has outfitted everyone from Aidy Bryant and Selma Blair to Karen Elson, and she's picked up a few tips along the way.
1. If you could describe your brand in one sentence, what would it be?
I make clothes that I think are worthy of wanting to wear.
2. Your career trajectory is so impressive...you were a lawyer and then transitioned to become a badass fashion designer with a serious cult following. What's one bit of advice you'd tell to someone who isn't sure they're "on the right path"?
It is corny but true--you have to do what you love. I didn't love being a lawyer and that was difficult to admit because I had invested so much in it. After walking out on that job with no plan, it honestly took years to start a clothing business, but once I did, I could not stop. When people were not into my dresses, I didn't care because I knew they were wrong. I felt sure of myself, and that is a feeling I keep going with.
3. You're a working mom and brand founder...how do you find balance between work and family?
At the moment, my kids keep coming in while I am hiding in bed with my laptop trying to get work done. Part of the balance is being flexible between work and family, stealing some extra work while the kids are napping on Sunday. It also helps that I work from home so we always have dinner together even though I am finishing up my days work with my team. Part of motherhood is getting comfortable with situations that are not neat, including work.
4. What's your No.1 beauty tip?
Take care of your skin, it's the most important thing. And use the
Luxury Beauty Serum
! The 
weight and texture is perfection. 
5. Is there a charity or philanthropic cause you really care about? If so, what is it and why?
6. If you were a saint, what would you be the saint of? 
Saint of ruffles.
6a. You just had your New York Fashion Week show! What were you most excited for and what's one of your biggest fears? 
I'm always excited about my shows. Each time I do one, I try to come up with an idea that makes it exciting for me, and this one was pretty out there-- it makes me uncomfortable and nervous, but in a good way.
My biggest fears don't have anything to do with fashion, so that helps. I know that fashion is nothing that will change the world, that makes it easier to do. I used to work as a serious lawyer and the stakes felt so high. Now I feel like I am playing. That said, each season it gets more serious. We just try to stay organized as much as possible.