3 Self-Care Rituals Featuring Luxury Body Serum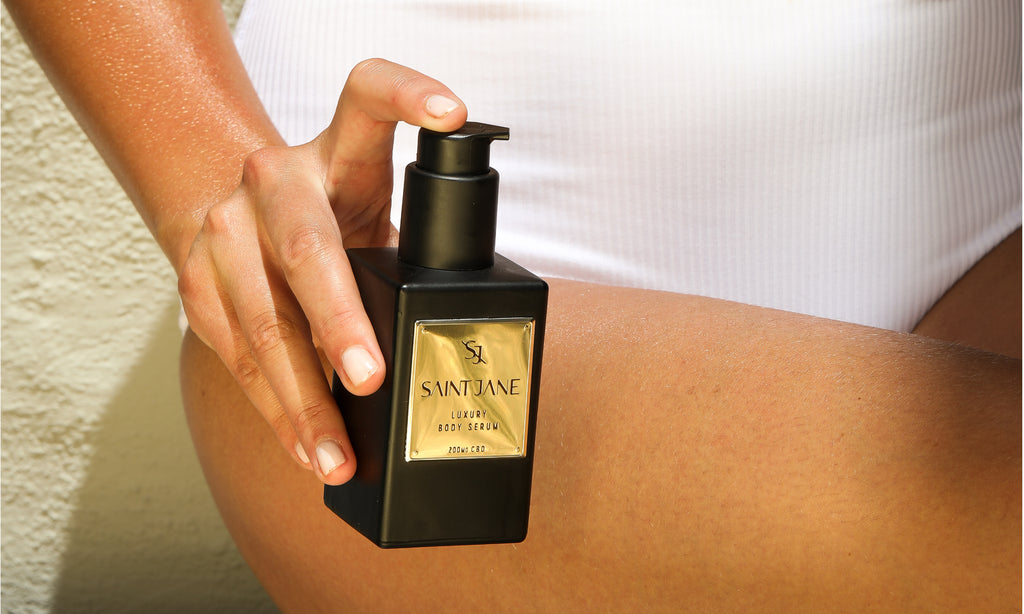 There are few things we love more than indulgent self-care rituals. Taking a few moments out of a hectic day for yourself can do wonders for your mind, body and soul to rejuvenate for whatever comes next. These moments of calm were top of mind when we formulated our Luxury Body Serum, rich with 28 potent botanicals like Grapeseed, Avocado oil, and Sunflower oil to deeply nourish the skin. These botanicals combined with radiance boosting actives like Pink Grapefruit and Blood Orange reveal softer skin by gently exfoliating for a lit-from-within glow. It's quickly become an award-winning, self-care staple.
Luxury Body Serum, because of it's clean, efficacious ingredient list can be used for more than just a post shower, body hydrator. You can incorporate this multi-purpose product into so many different self-care rituals, but here are our 3 favorite out-of-the-box uses:
A Luxury Leave-In Hair Treatment
Remember those 28 potent botanicals we were talking about? They are really healthy for your hair too. The concentration of Avocado oil in the serum can help to nourish, repair and strengthen hair strands. Hydrated hair strands mean less frizz and more shine. 
How-to: On clean, damp hair apply 1-2 pumps and warm the product in your hands. Comb through your mid-lengths to your ends with fingertips and work the product in evenly. Style as usual. You can also apply a small amount onto dry, styled hair when you need a boost of hydration or to tame fly-aways.
A Nourishing Cuticle Oil
We have been LOVING at-home manicures lately and cuticle care has been a big part of our routine. Dry, cracked cuticles can be really problematic. The botanical-rich oils in Luxury Body Serum are perfect for alleviating dry cuticles, especially in winter. In just a few-minutes you can refresh your manicure and keep your fingertips looking healthy.
How-to: After a manicure, or between manicures, apply 1 pump of Luxury Body Serum onto your fingertips and massage into your cuticles and nail beds for 2-3 minutes in circular motions. After the product has mostly absorbed, massage the excess into your hands (for extra hydration)
A Soothing Soak
It's no secret how much we love a luxurious bath. It may be our top choice when we have some time for self-care. Luxury Body Serum is a big part of our bath routine. Not only do we slather it on damp skin after, but we love to add it to our bath water and have a deep soak. The botanical oils permeate the water and allow for deep absorption, leaving behind silky soft skin and relaxed muscles. Heavenly.
How-to: Run a warm bath and dispense 4-6 pumps directly into the water. Soak for at least 30 minutes (or longer depending on the day you've had!).